The Grand Opening of K.E.P. West Hollywood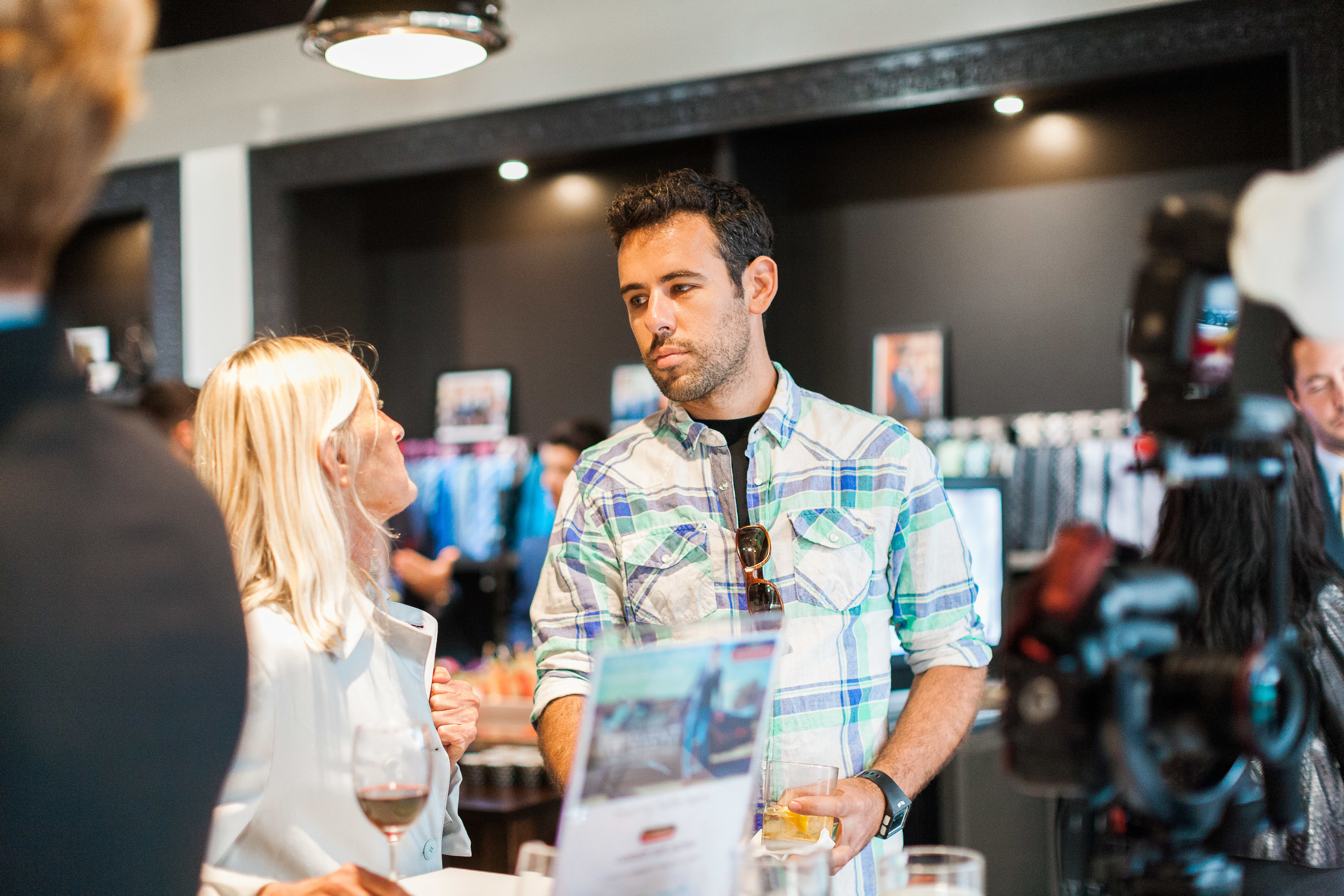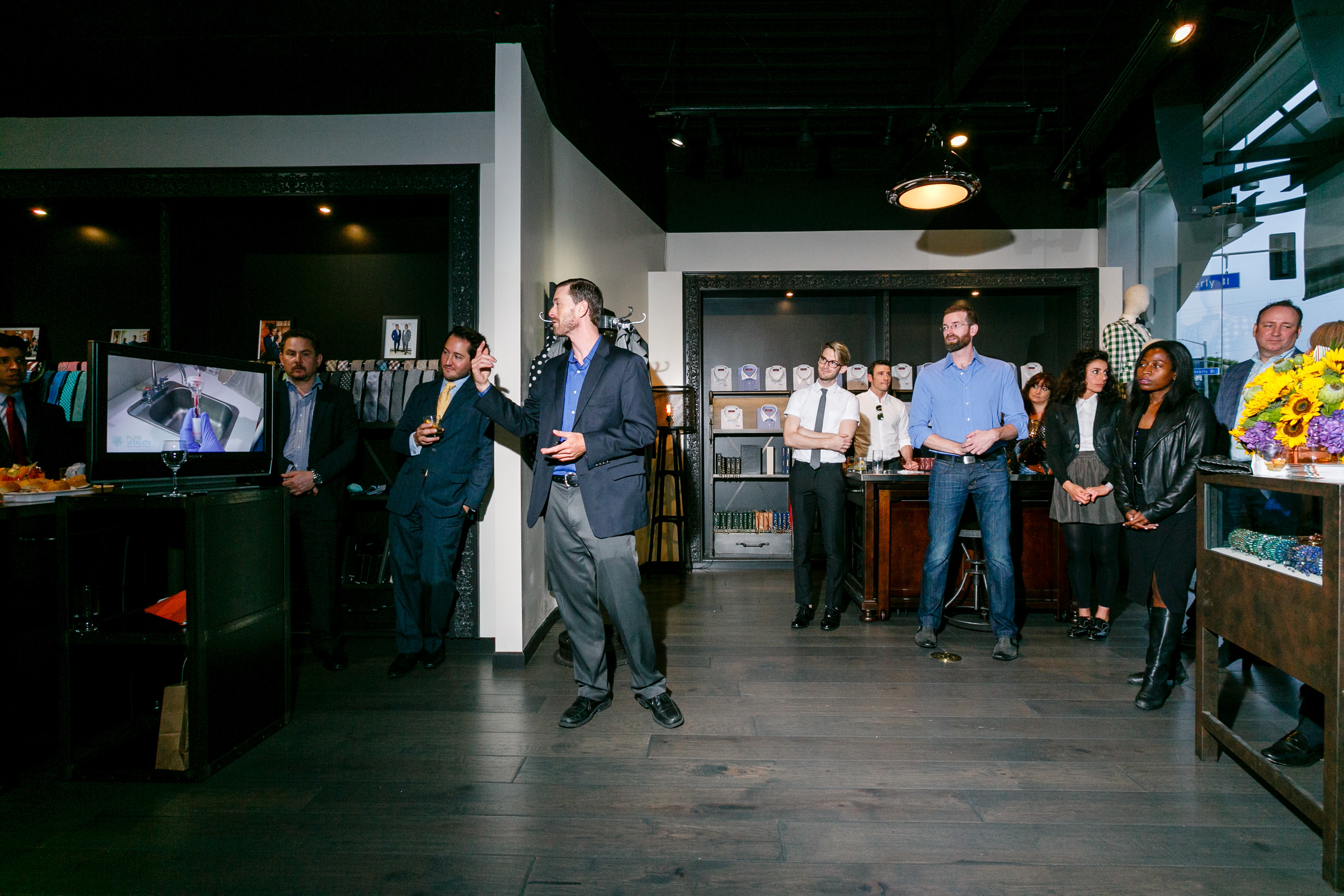 The new KEP store isn't a far cry from the original space. It's larger and more spacious, but still warm and intimate. With dark wood floors and ornate bookcases; housing bow ties, neckties, button downs, suit jackets, jeans, loafers and fabric books.
Man snacks were aplenty with a variety of sandwich sliders filled with healthy servings of meats and cheeses. Caprese salads were turned on their heads and transformed into skewered delights - freeing your hands from plates for optimal Old Fashioned enjoyment. Candy and caramel corn practically overflowed from their glass bowls, a display that would make Willy Wonka blush.
Drinks were flowing as our friends at Mr. Bartender poured cocktails mixed with delicious concoctions of bitters. I had a fennel infused old fashioned, and as I sipped from my glass tumbler I felt my drink cleansing me and remedying me of whatever ails me. Or maybe that was the bourbon working. Maybe both. I don't know I'm not a doctor.
The party soon filled to up with a smattering of bright and colorful faces. There wasn't a frown in sight. Probably because those drinks were so damn good. The event was packed wall-to-wall, everyone was drinking and being merry, which all anyone could hope for during a party.
Half way through the event we took a much needed beat and discussed major topics regarding men's health and overall daily wellness. We were fortunate enough to have two visionaries in their fields of medicine, Dr. Parham Yashar of Yashar Neurosurgery & Dr. Heath McAllister of Pure Vitality. They each took a few moments to highlight their personal outlook on health and what they specialize in at their respective medical fields. They both spoke eloquently about the need for men to live healthier lifestyles and to actively meet with their doctors regularly. They not only spoke simply to inform, but what I took away from it was a cautionary tale of waiting until it's too late. As men we must actively care about our future. Years roll on by whether we'd like to admit it or not. And an unhealthy lifestyle will creep up on us when we least expect it. As the keynote address concluded a wave of consciousness flooded over the room. I'd like to speak for everyone when I say, I think we're all scheduling a doctor's appointment as soon as possible.
Then the music was pumped back up and the bartenders concocted drinks quickly and with expert precision like state-of-the-art beverage serving androids. New faces arrived and were greeted with friendly warmth and embrace. The event had the air of a homecoming or a class reunion, K.E.P. West Hollywood was christened by a room full of genuine and loving personalities. It was truly a night to remember and we only wish we could relive it again and again.
Oh wait, we can. Sneaky technology.
Sincerely,
Klein Epstein & Parker